Monique O'Reilly - Property Manager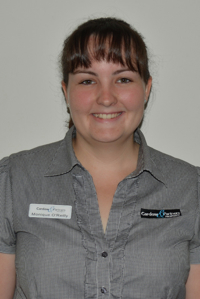 Mobile: 0434 050 738
Office: (02) 6655 6167
Since starting with Cardow & Partners Property Urunga in early 2014, Monique obtained her Certificate III in Property Services and is now one of our efficient Property Management Team.

With her ability to work under pressure and her reliable and consistent work ethic, Monique instills a sense of confidence in both her clients and her colleagues. Monique is committed to providing successful and efficient property management solutions for landlords whilst creating solid and trust based relationships.

Monique works diligently to create a seamless balance between the needs of her clients and the practical aspects associated with managing investment properties.

Our 'quiet achiever' Monique is well abreast of current legislation and is a most valuable member of Our Team.