Mary Smith - Property Manager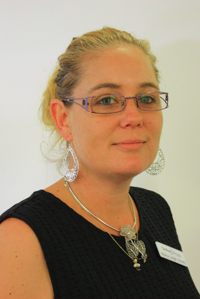 Mobile: 0412 774 665
Office: (02) 6655 6167
With previous experience in the hospitality industry, Mary has great customer service skills to deal with complex customer enquiries, and the ability to work well under pressure which is always a great advantage in the Property Management industry.

Property Management is a demanding field. It requires diligence, efficiency, toughness and compassion, together with a comprehensive understanding of the legalities involved. That Mary is able to combine all of this with her friendly nature is a testament to her abilities as a Property Manager.

A landlord herself, Mary finds great pleasure in helping clients grow their wealth. She strongly believes that good property management can make a real difference to a landlords returns and is always looking for ways to enhance Cardow & Partners service offered to investors.

Mary states, 'I get a great detail of satisfaction that people trust me to take care of possibly their largest financial asset. I appreciate the trust that my clients extend to me and do everything I can to try to exceed their expectations'.